1 tag
Tumblrs gonna Tumbl: Update
Aformentioned overhaul is complete.
1 tag
Tumblrs gonna tumbl
Just a little update. (I know that pretty much nobody reads that thing, but that's beside the point. I'm just bored.) I still don't have a microphone. I've been thinking about maybe getting one at some point, mostly for the sake of my live stream ( Located right here: http://www.livestream.com/gamedust) however I don't wanna spend money on a cheap mic that stops...
1 tag
A Slow Descent Blood-red Mahogany (I will...
2 tags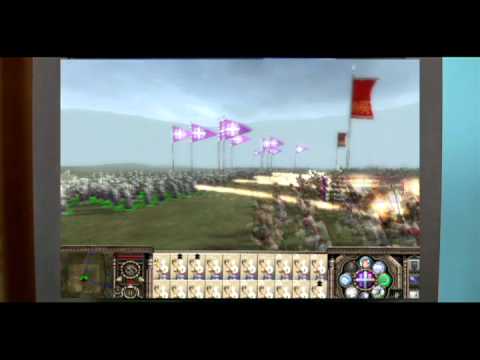 1 tag
soundtest of my new recording hardware. Excuse the...
1 tag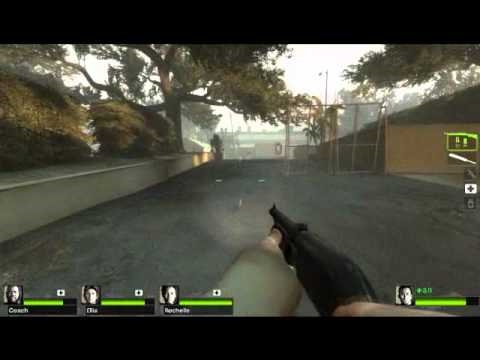 1 tag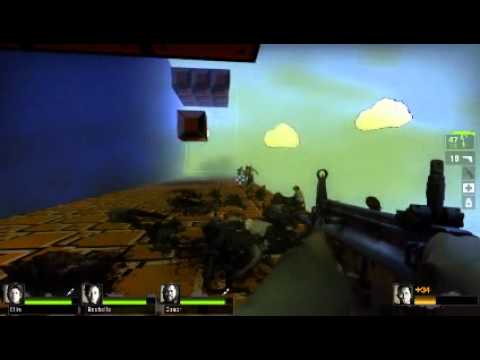 1 tag
Kinect and Ps Move. My opinions.
After nintendo's success with the wii and it's wii-motes, it was only a matter of time until Microsoft and Sony jumped on the bandwagon. I feel that, in this stage of development, I might as well write out my two cents. To be completely honest, I think both of these products are completely unnecesary aditions to the systems they're being made for. When I play a game on xbox 360...
1 tag
Back from vacation
So I'm back, without modeling photos, but after the time of my life. I've had a lot of fun and have been everywhere in California from north to south. There are some vacation photos which I might post here later, but I don't have them yet, so I'll see once I get them. I don't know what else to say about my vacation so if I figure out something more to write,...
1 tag
Visual Kei and the social aspects.
Lately I've been listening to a lot of Japanese bands, mainly visual kei/oshare kei/angura kei etc. No I don't understand their lyrics, but yet I do like their music. Don't ask me to explain why though. I guess I'm just a big fan of getting a feeling out of music, no matter if I don't understand the lyrics. Anyways, a thing visual bands are often recognized by is the...
1 tag
R.I.P. Metal's godfather
Just a quick salute to Ronnie James Dio who died may 16th in the hospital with stomach cancer as the cause. Rest In Peace.
1 tag
Where am I? →
After reading through this thing two-three times post-publish, I'm still not sure about whether I'm satisfied with this. Ah well, no use in not posting it here.
1 tag
Random update
Yeah, just an update out of boredom. These probably won't become standard. I'm currently not really working on the productions too much because well.. Because I'm lazy and tired to be honest. I'll finish them sometime, but I doubt that there's anyone really waiting for self-produced video/music as well as modelling and photography stuff by me specifically anyway, so...
1 tag
springbreak nearing it's end
So… I guess springbreak is pretty much over. School starts again this monday, and the last 8 weeks or so of highschool will comence. Am I happy about it? I guess I kinda am. I mean, since I'll move to the UK afterwards, it means that I'll get to see a bit more of the world. Spread my wings a little so to say. Plus I think that my time in university will be a fun one, albeit it a...
1 tag
100+ visitors
So apperantly my blog just passed the 100 visitors "milestone." So go me I guess. And yes, I have absolutely nothing else to blog about or post. Ah well, here's to another "misc." post.
1 tag
To Be Alone →
Here's a short story I randomly wrote on a moment of inspiration. Hope you like it. :)
1 tag
Cold room
So I just switched from the cold weather to the outside to a warm car to a room where someone had opened my window and left it open. My room's temperature is pretty much sub-zero now… awesome.. >_>
2 tags
upcoming...
This blog doesn't really include anything of value and I'm just blogging because I feel like it, but here's some stuff I'm probably going to release. I'm working on a cover of the 14th song (musicians score) from D. Gray Man on guitar, which I'm going to take my time on as I'll be layering 2-3 tracks and I really want it to sound good. I'm also...
2 tags
New links
So I added two links to my sidebar, right under my avatar. one to a FAQ (which I really don't even need) and one to a list of bands/artists I like (the latter needs some improving, as it has some simple consistency flaws and stuff.) I know having them in the "description" box is a bit unprofessional looking and stuff, but I know virtually nothing about HTML, so this was about...
1 tag
Metalnight
I just got back from Metalnight. It's basically just a event that gets some local metal bands together in a free concert. It was a lot of fun and the some of the bands pleasantly surprised me. The concert was awesome.. the 45 minute wait afterwards to get picked up… not so much.. Either way, yeah, that's basically all I have to say. I might get back on the subject, might not....
1 tag
"I have never let my schooling interfere with my education."
– Mark Twain
1 tag
Mike Portnoy + Avenged Sevenfold?
As we all know, it hasn't been that long since the Rev has died. Avenged Sevenfold, being destroyed by the loss, decided to record the upcoming album entirely in his honor. A pretty hard thing to do, no doubt, but they even got the Rev's big example; Mike Portnoy (Dream Theater) on-board for it. Mike Portnoy, being one of the world's best drummers, seemingly didn't even...
2 tags
REVIEW: Avatar
Ok, it's time to dig into this movie, but for starters; I'll say that I'm not going to put a score on it. It's, in my opinion, litterally impossible to put a score on a movie. Yes, a movie can be bad, but it might still be enjoyable to some people. tastes differ, and I am fully aware that reviews are subjective, so I don't see a reason to bother putting a score on a...
1 tag
Mondays
Don't you just love mondays? The feeling of no longer being allowed to sleep for as long as you want for the next 5 days? The bussride to school spent mainly in a state not exactly awake, but definitely not asleep? The pile of work that's waiting at you at school? The late homecoming? that one look at the clock late in the evening, telling you that, in a few minutes, it's time to...
1 tag
customization
I just love constantly finetuning the way my blog looks.. Even though this is just preliminary, probably until I can think of a better name for this thing. Either way, if anyone reads this, and the background won't show up at all, (it might take a while, since it's a huge image) could you let me know here? Either way, yeah.. most useless blog post ever?
1 tag
2 tags
Nightmare List →
Basically just a huge list of artists/bands a friend of mine made. It's mainly rock/metal and stuff like that, but there is some different genres in there too.
1 tag
Enjoying the weekend...
Well, my weekend certainly started out like a average weekend. Being up late and getting up late (the latter one no doubt something I'll be doing the upcoming morning) are kind of the signatures of a weekend for me, and guess what? It works for me! I don't care about that whole "you're wasting your day" stuff.. I mean, doesn't me finally being able to sleep in...
1 tag
Protest the Hero
Ok, for those few of you who haven't heard this band, they are awesome in pretty much every way imaginable and have almost everything I like about music. Intense vocals, awesome instrument mastery and a general sound I adore. Though probably not my most favorite band ever, they're definitely up there, and I find myself getting more and more interested in their music. If you are...
1 tag
just trying this thing out.
so I just recently heard about this site, thought I might as well give it a try. I used to have a blogspot, but my short attention span stopped me from updating my blog regularly and I eventually just left it to die altogether.. guess we'll see how this thing goes.